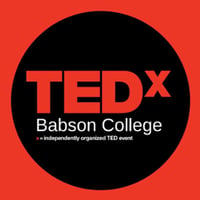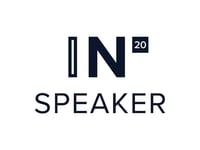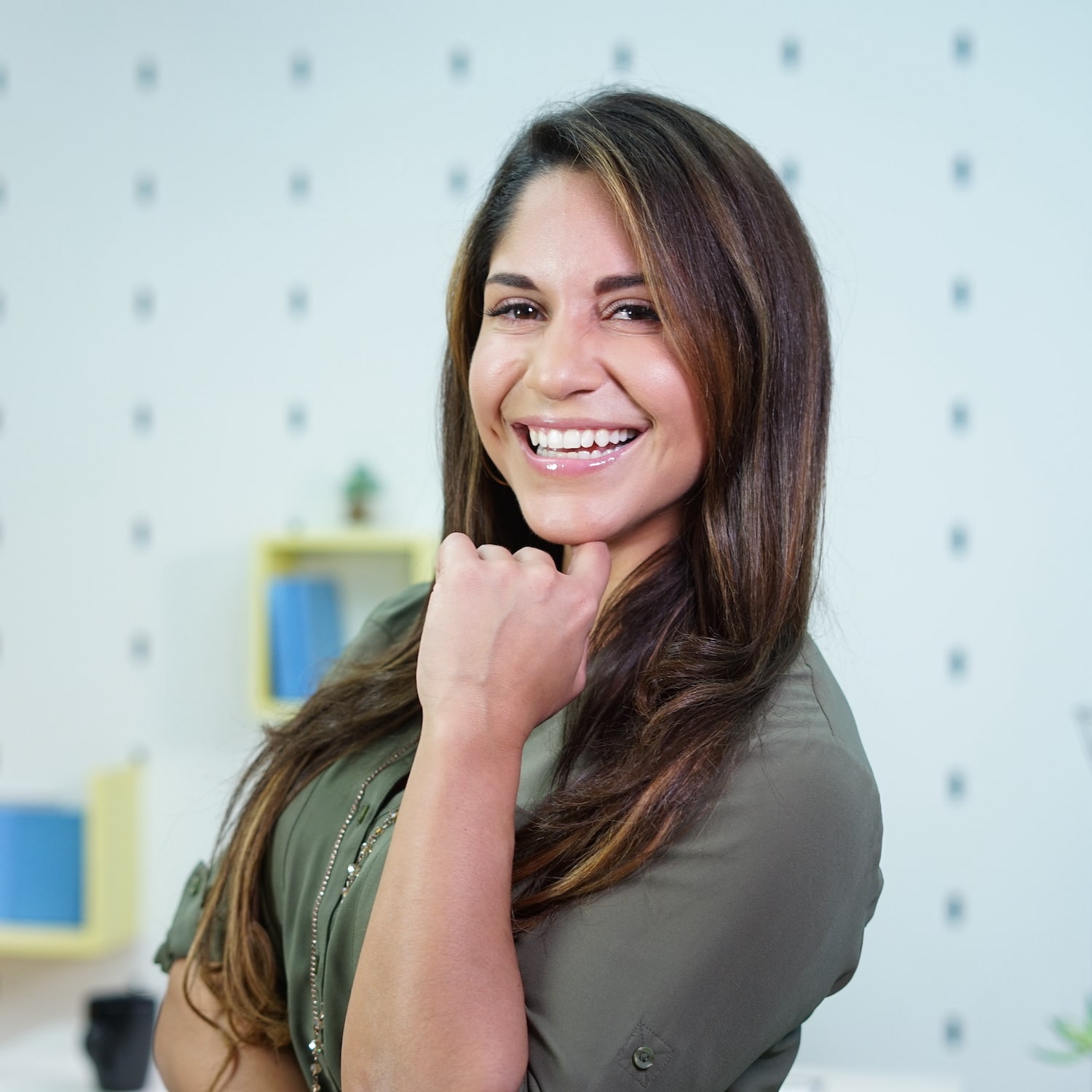 I'm a Career Advancement Coach
who helps ambitious international job seekers position themselves as the most obvious choice, so they can land the dream job they were meant for.
As a Latina immigrant, working in tech, I've been rejected hundreds of times. I've feared losing my legal status in the USA for years even after pursuing a degree at a top-rated University and holding jobs that rewarded my performance continuously. After countless attempts to position myself as a standout candidate, I finally learned exactly what works (aka gets you in that top 1% even if you're an immigrant) and what doesn't (aka what ensures nobody ever calls you in for an interview).
The truth? Landing a dream career in the USA is not about where you're from, your skills, education, or experience, it's just a matter of mindset and strategies. Today, I focus on both supporting other foreign students and working professionals with a dream of pursuing a career in the USA.
Today, after 15 years of trying, I am a legal Permanent Resident. After navigating the turmoil of OPTs, I-20's and H1Bs, I learned exactly what steps international students, recent grads and working professionals seeking permanent resident status in the USA need to take to make sure they are setting themselves up for success and result in the most obvious candidate of choice for potential employers.
So, if this is #Relatable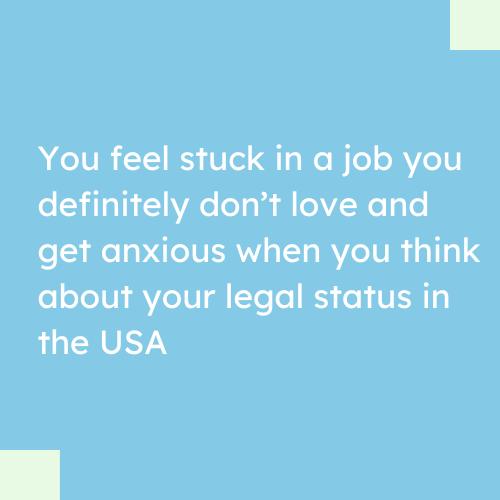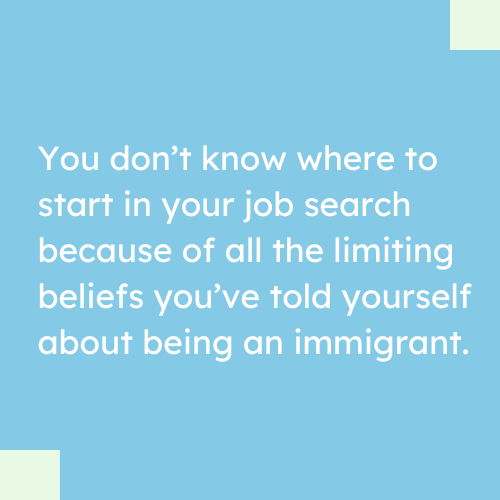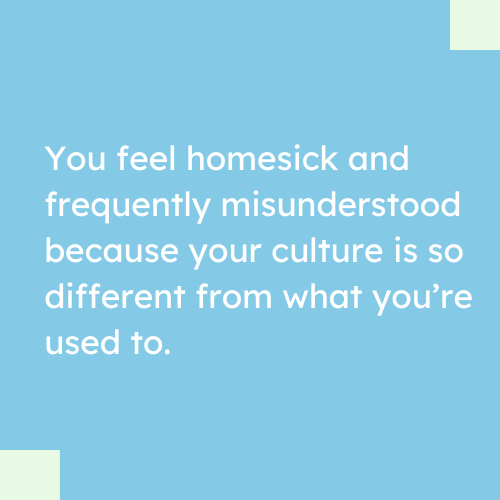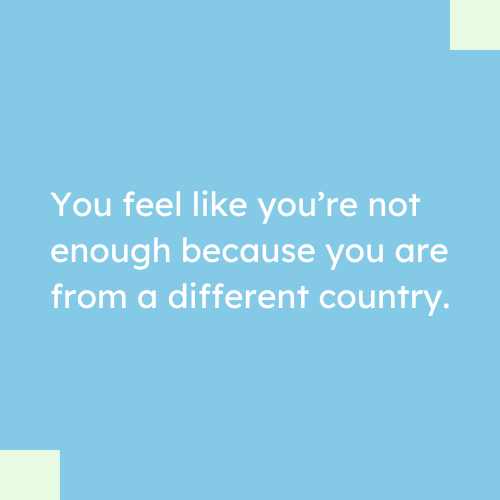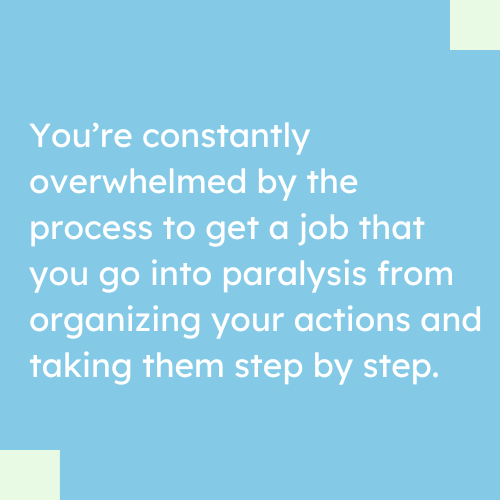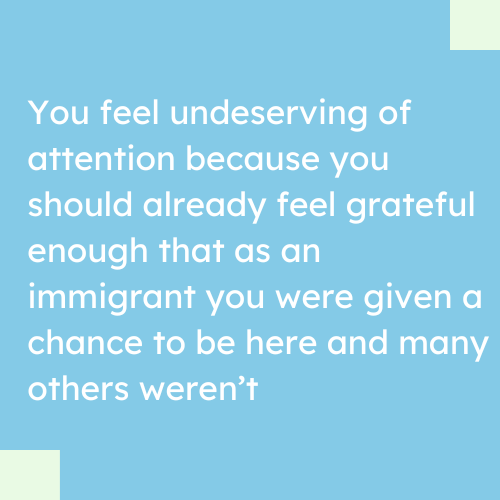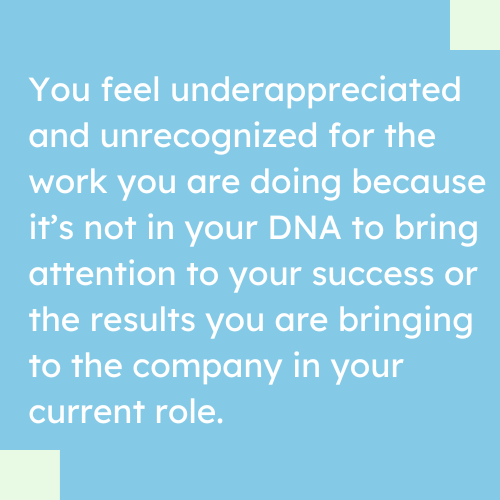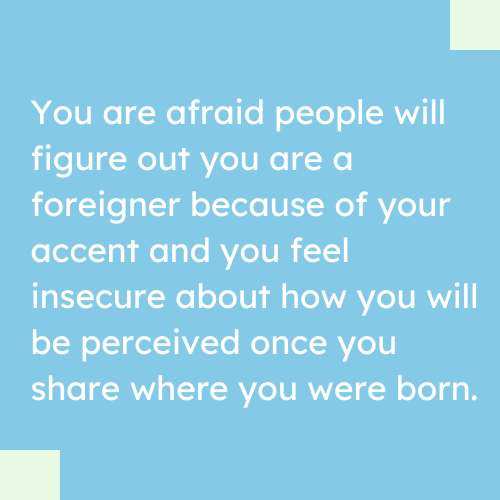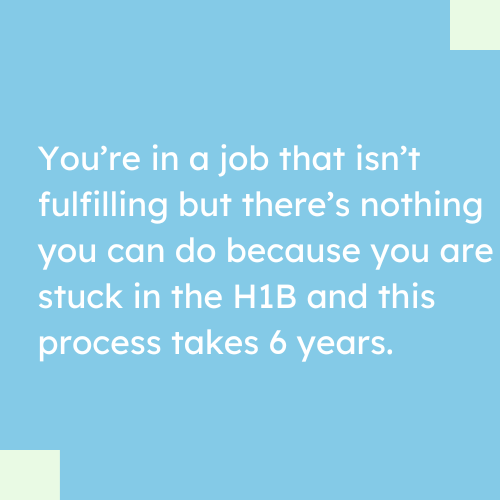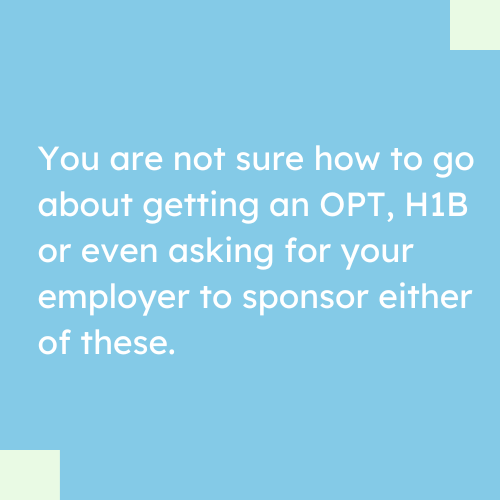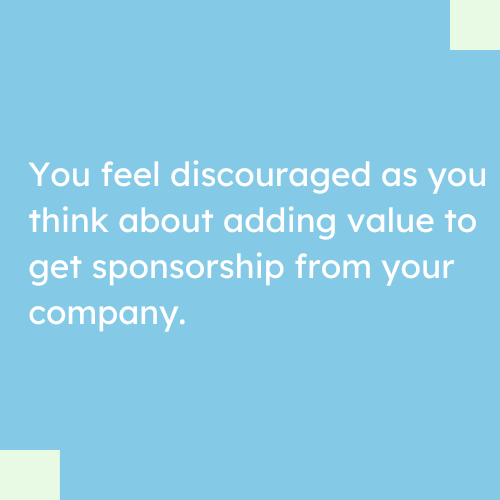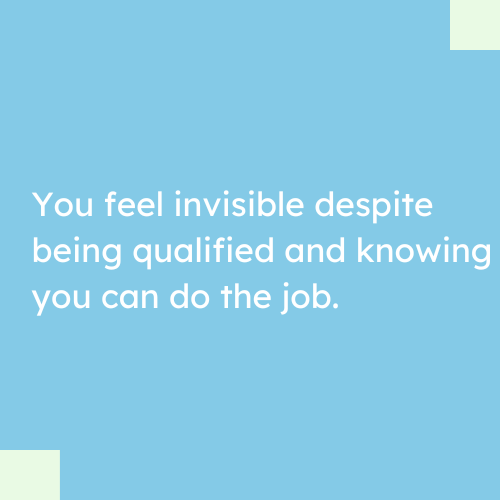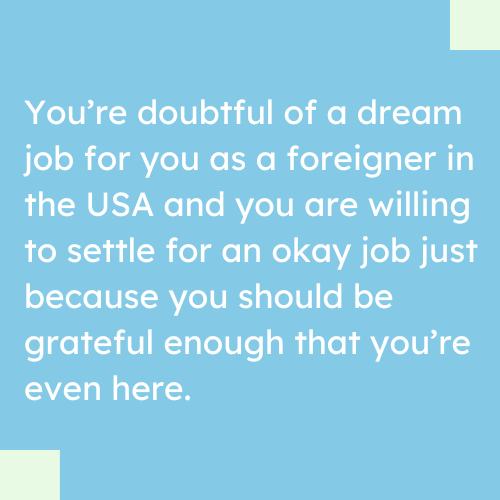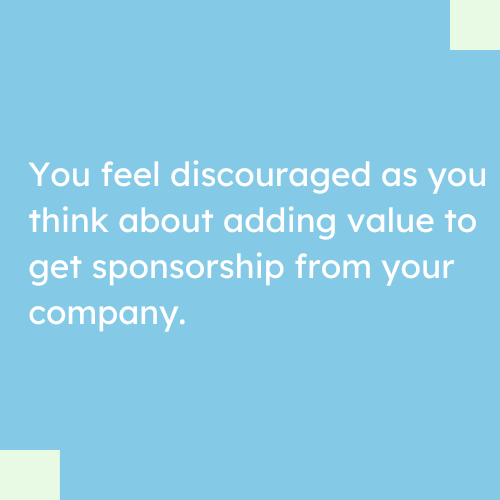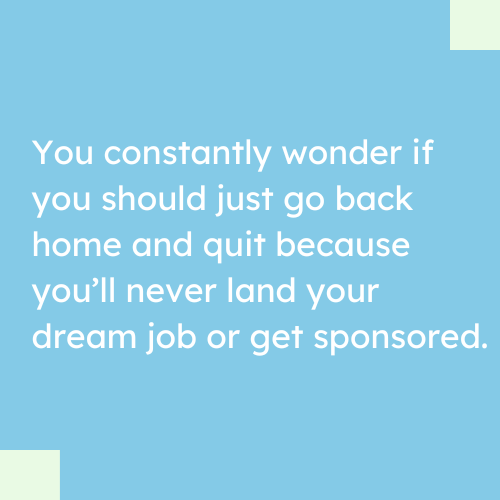 Then....you're in the right place
"life is too short not to wake up every morning excited and full of energy for what you have to do!"
I did NOT have anything figured out when I landed in the USA almost 20 years ago. I was confused, overwhelmed, scared, and anxious throughout almost all of my early career until I got my Green Card.
I spent way too much time agonizing over my legal status in the USA and whether or not I'd be deserving of an opportunity to pursue a dream career in this country and I wondered if I'd ever enter an airport in the USA without fear of getting deported.
I also thought I'd never be able to do the job I wanted to do because I'd never be good enough to receive sponsorship in the USA.
I was born in a small city called La Paz, Bolivia, and grew up in Lima, Peru. I grew up with parents that to this day, only speak Spanish, so I was never really advised on what career to aspire to or even how taxes work in the USA.
Let alone, buy a house, get a credit card, rent an apartment, buy a car or any number of things parents are usually there for.
My first experience leaving home in Peru for a big dream to start a career in the USA was at age 18, when I arrived in Boston, MA.
I was taught growing up that hard work, silence, and keeping my head down were going to bring me success.
I had no idea what I wanted to do except for I knew I wanted to be of service.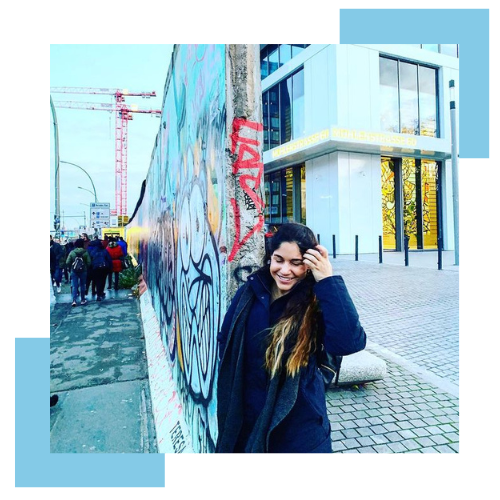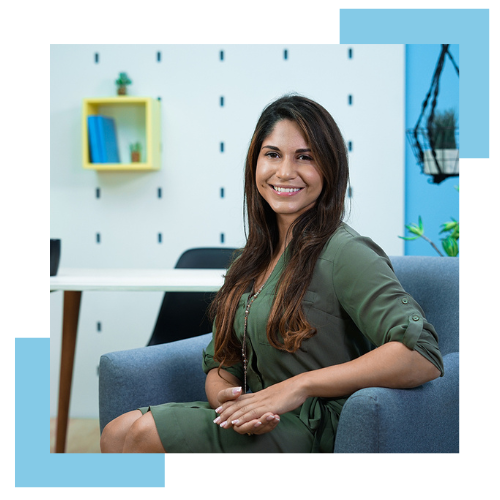 I thought I had hit rock bottom in my twenties and had my share of toxic workplaces and work environments after University, which taught me a lot about what it takes to become the most obvious choice.
In hindsight, I'm thankful for all of the overwhelm and confusion I felt early on. Every single experience led me closer to my true calling: helping other immigrant students and working professionals like myself, get hired for the jobs they are meant for, despite the hardships that accompany living in a foreign country.
I eventually landed a great job at a cross-cultural coaching firm after a year-long career at my dream job in the United Nations living in Geneva. This firm called Aperian Global was the starting point of a discovery that changed my life forever.
This is where I found what was holding me back from being the qualified candidate that didn't get rejected and turned me into the qualified candidate that got multiple job offers in a day.
Today, I work for a Top Fortune 500 tech company and I am fascinated with studying what makes foreign working professionals or aspiring immigrants unqualified to land jobs. I noticed 99% of my international friends that graduated from high-ranking universities were not typically able to get Optional Practical training or an H1B and left to go back to their home countries. I was never able to keep a close group of international friends but I knew it wasn't just luck. There had to be some kind of formula for success.
As a result, I became obsessed with learning and understanding what it takes for someone to earn a successful position and sponsorship for a Green Card. I became deeply embedded in understanding what other successful immigrants did, so I created mindset tools and strategies that I tested early on with people that I have helped land a job in the USA. I was fascinated by the thought of becoming a professional job searcher for other immigrant job seekers like I once was.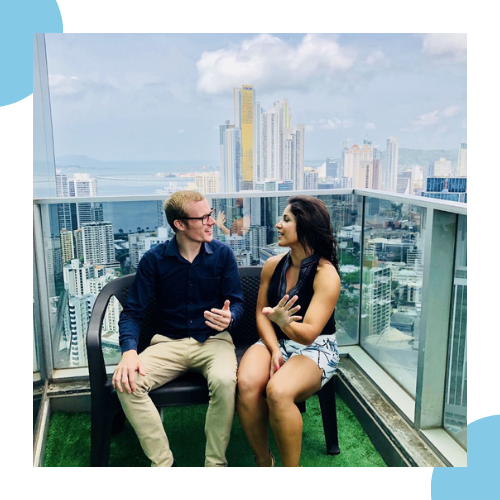 Because I know how difficult it is to find a reliable job in the USA as an immigrant, I knew I had to help others with the process. If only I knew what I know now, my experience would have been tremendously easier. This is why I created this course. To help others that are going through what I once experienced with a little more ease and a lot more support.
The great news is: the results speak for themselves!
Over the years, I ended up leaping into different industries, promotions, and titles across multiple companies and countries, without adding fancy degrees and suffering from intense burnout. I was able to clarify my calling, leap into the best version of myself and learn to style, switch and adapt to a new culture, while still honoring my own.
Over the years, I've learned a lot. But above all, I've learned that loving what you do, (where you spend a third of your day), holds so much importance.
I also learned that commanding your worth is so possible when you believe in yourself. Transitioning into a different career or industry is possible at any age, and at any point, and finding a dream job in the USA is possible with the right strategies and the right mindset.
(Trust me, I've seen it and my clients will tell you the same!)
So, are you ready to finally score your dream job and be the 1% that can get a job in the USA?
THEN, LET'S JUMP RIGHT IN!
I'm glad you're here,
DianA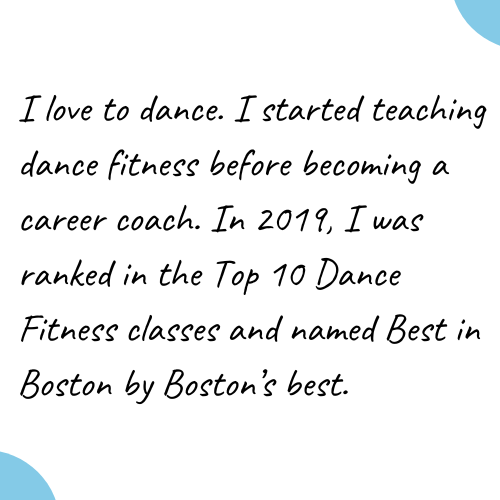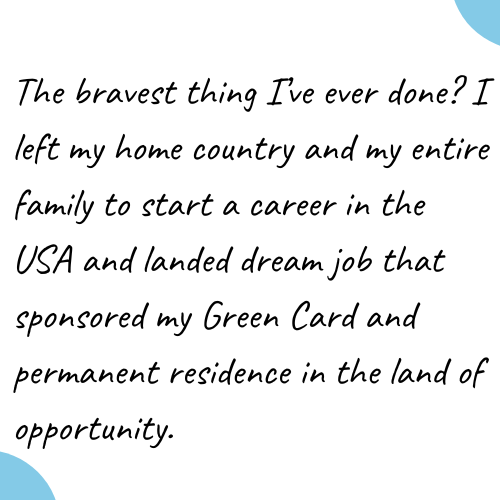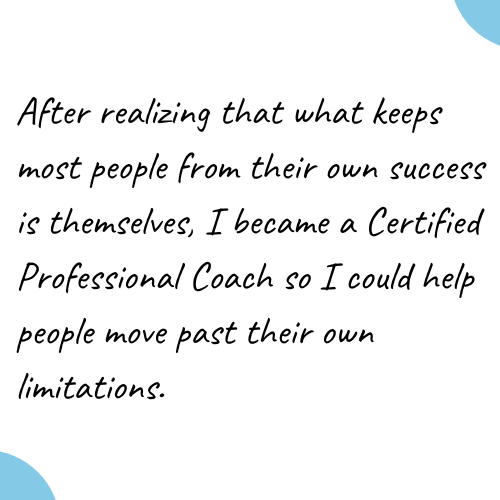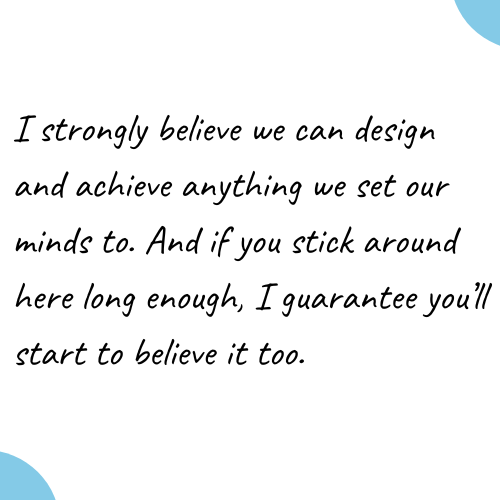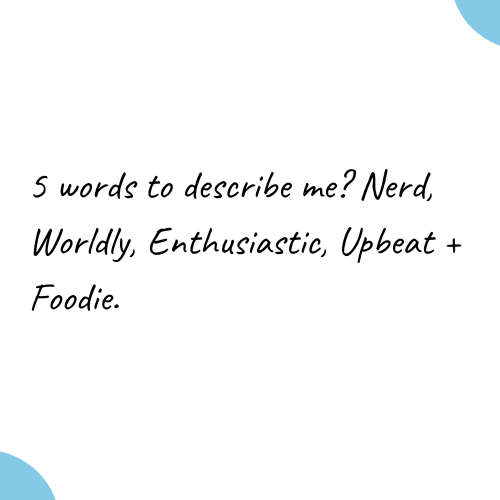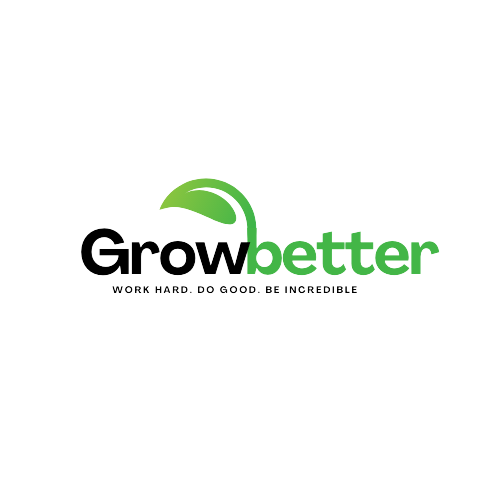 Grow Better offers career coaching and addresses the barriers that are keeping you from the next step in your professional career.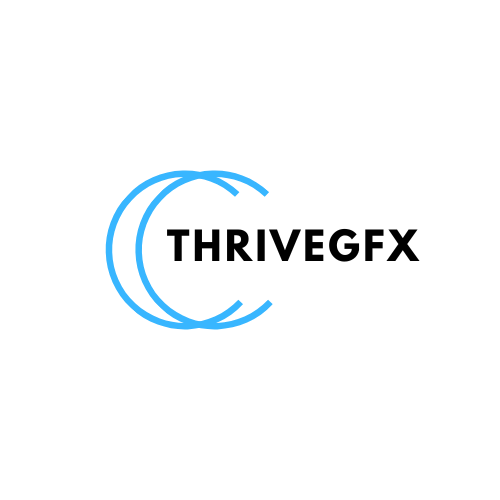 Thrivegfx offers coaching for fitness instructors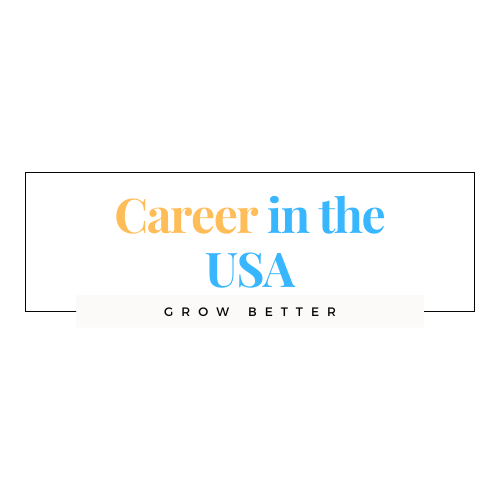 Want to work in the USA? Get paid MORE and live BETTER too! If you're looking for a career, why not take the first step?
Schedule A Meeting With Me